Invest in the Future by Preserving the Past ...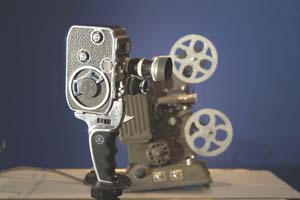 Photo and Slide Transfer
Create a lasting legacy of your past by using still images from scrapbooks, photos or slides to tell the story of your (or your parent's) life. Lighthouse Productions will turn your photos and slides into a beautiful video which your family will cherish for generations. We will edit your video to your specifications adding titles, music, even narration and special visual effects. We can create a musical slide show or tell your story with narration and interviews using the still images of your life to illustrate the story - just like the History Channel. the possibilities are unlimited. Please feel free to contact us and discuss your ideas.
Prices vary depending on production-values and length of program

Film Transfers
Film to Video Transfers
8 or 16mm Film Transfer Rates

Setup Charge (per order)
$15.00
8mm / Super8 (min. 50 ft.)
$0.10 per ft.
16mm (min. 50 ft.)
$0.12 per ft.
FILM REPAIR (slices, leader etc.)
$1.00 ea.
Removing film from cartridge
$4.00
Rewind charge (if backwards or twisted)
$4.00
Blank Mini-DV master tape
$15.00
Titles (per line)
$1.00
DVD transfer (up to 120 min)
1st $45.00
DVD Authored master (up to 90 min)
$45.00
DVD copy
$25.00
Computer Editing
rate @ $55/hr.